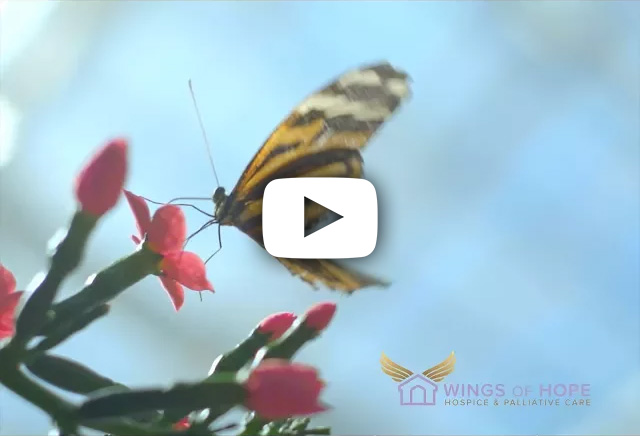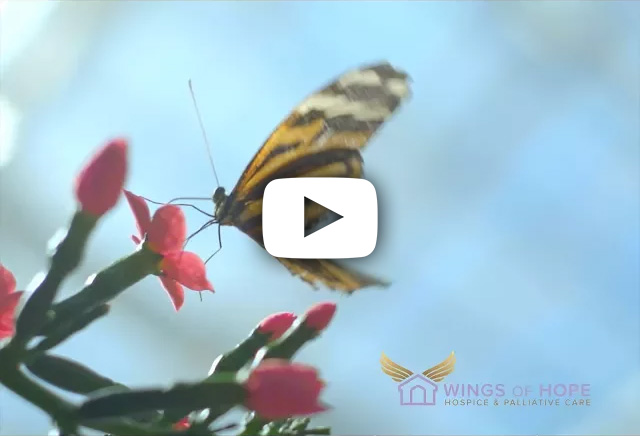 The remarkable and hopeful story upon which Wings of Hope was founded. Discover why Wings of Hope Hospice is truly set apart.
A philosophy of care
Wings of Hope is honored to be a guiding light to our patients and their families. We are available 24 hours a day, providing the support, resources and comfort that you need.
Hospice is not a place. It is a philosophy of care that focuses on the highest level of comfort and quality of life. With comfort comes peace of mind and the enrichment of our time here.
Our Values and Commitment to You
Accountability – We accept responsibility for our actions and honor the commitments we have made to our patients, their loved ones, and our community partners.

Compassion/Empathy – We act with kindness, consideration and care for our patients, their loved ones, and each other. We seek to understand concerns and anxieties, and we address them with the utmost respect and support.

Honesty/Integrity – We believe our word is our bond. We maintain the highest ethical and moral standards with our patients, our staff, our community, and in our business relationships.

Dignity and Respect – We believe in the inherent worth of people, and we honor our relationships with those who invite us to share in their lives. Respect is measured by how we treat each other, by the productivity of our relationships, and by a job well done. We treat other with the highest degree of dignity, equality and trust.

Service Excellence – We strive to deliver the highest quality service to our patients, their families, the community, and each other.

Teamwork – We are supportive of each other's efforts, loyal to one another. We value each other's contributions, and sincerely care for each other.