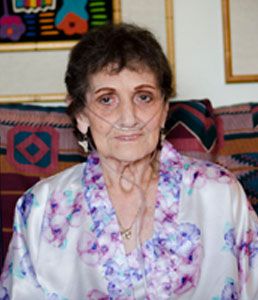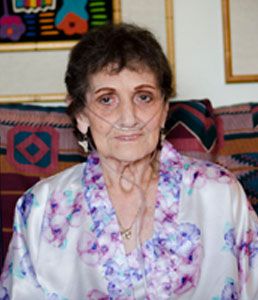 Donna
Patient
Services at Wings of Hope Hospice has been wonderful to me and I have had everything I needed! Between your Doctor, Nurse, Social Worker, Spiritual Counselor and Lynn (daughter) everything is turning out okay.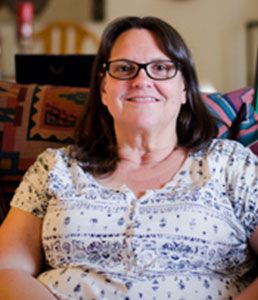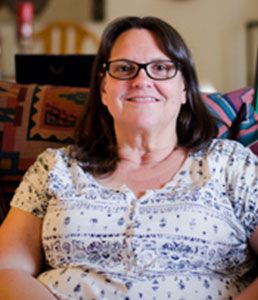 Lynn
(Donna's Daughter)
Your services are stupendous! I could not have coordinated all of the individual pieces to keeping my mother in her home without your assistance. You have your arms around the entire situation.
Peggy D.
Glendale, AZ
Wings of Hope has been caring for my Dad since November 201 and he is close to the end of his life journey. As difficult as it is to deal with the long term serious illness of a loved one and the inevitable death of that loved one, Wings of Hope makes it a little easier. I can't say enough about how great they are!! They are a small company but that is one of their strengths. Their staff is professional, knowledgeable, caring and compassionate. Many of their staff have personal experience of being a caregiver for a loved one on this journey and can identify and empathize with family members in the same type of situation. We have been treated like family and regard our "team" the same way.
The team we have has been fantastic! They are as concerned about me-I'm the sole 24/7 caregiver for my Dad-as they are about my Dad. Anytime I talk to one of them, they always ask how I'm doing, what can they do to help me and if I need something to call them no matter the time. They have given me information on what to expect, although every experience may be a little different, there are many signs that the end is coming closer that are "normal".
WOH has volunteers that will come and give you a break for a few hours to go shopping, to the Dr. etc or just to get away for a short period of time. They have respite available for up to 5 days which involves the loved one going to a facility to stay and allow the caregiver to have a total break, not just for a couple of hours. They honor Veterans with a "pinning" ceremony, have a chaplain and social workers to help with spiritual needs and social services. The nurses and CNAs take time to talk to you, get to know you and can help answer any questions about care for your loved one. They are incredible!! WOH is consistent with your team so you see the same people every visit. My Dad is 92, our CNA Michelle is in her early 40's. They have a great relationship-he calls her "kid" and they make each other laugh.
I highly, highly recommend them to anyone who needs hospice services. I would not have been able to make it this far in the process, if it wasn't for WOH.
AnGeL
Local Guide
Wings of hope hospice is exceptional service!!! I can not even think of the right words other then positive caring people they were very professional, caring, empathic, understanding & my whole family felt comfortable with them. I called asking for service and the CEO Angela arrived to my house within 40mins! She immediately starting making phone calls to start getting the supplies we needed to take care of my father and staff members to come over they sent a nurse named Adam wonderful guy! Unfortunately, my father didn't survive long enough he passed as I was signing papers for service. These lovely people stayed with us until we had everything situated and understood what we needed to do next. I'm so glad I called Wings of Hope I couldn't have asked for any better service. I know I'll always appreciate their kindness towards us. If you need hospice call them they are exceptional professional people!!! They will for ever be in my heart and I recommend them 100%.